B-K-Ind LLC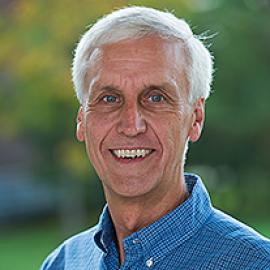 Bill Klinger is the founder and owner of B-K-Ind LLC, a software products and services company. The company's products include, Retirement QuantTM planning software, is a powerful tool for simulating retirement strategies and Collaborations, a unique set of exercises to demonstrate and promote team building.
Bill has over 30 years of experience in business and in software development. He has worked for a hedge fund and major companies such as Bell Laboratories, AT&T, and Novell. Bill received a software patent for his work on the first distributed digital switching system and spent over 10 years in various leadership roles in the development of the UNIX operating system. He currently teaches business and computer science at Raritan Valley Community College in New Jersey.
Bill holds an MBA in finance from the University of Chicago, an MBA in finance and international business from K. U. Leuven, Belgium, and an MS in computer science from the University of Wisconsin – Madison.
He has had two articles published in the Journal of Financial Planning, "Using Decision Rules to Create Retirement Withdrawal Profiles", August 2007 and co-authored "Decision Rules and Maximum Initial Withdrawal Rates", March 2006. Published the paper, "Stanislavski and Computer Science", in the Association for Computing Machinery inroads, December 2005. Bill featured in "With the Stakes High, A Lucent Duo Conquers Distance and Culture" in the column "The Front Lines" in the Wall Street Journal, April 23, 1999, for his leadership abilities. He has spoken at numerous conferences, including giving the keynote speech at UNIX Forum.